22 June 2019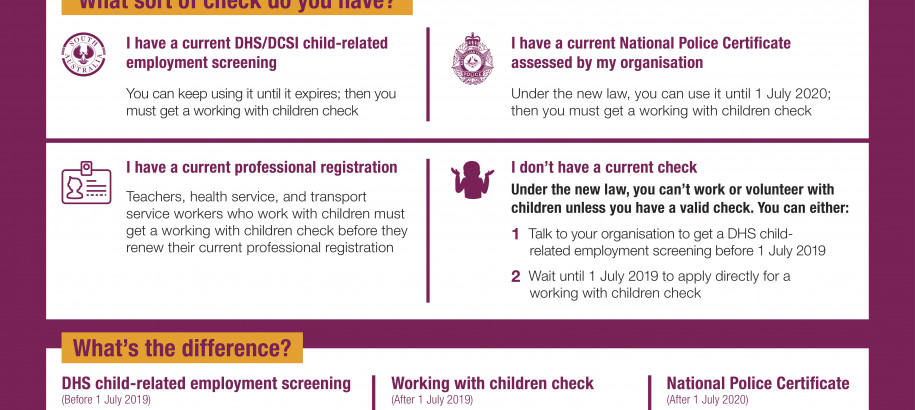 Stronger, more effective and transparent screening laws for people working or volunteering with children have been introduced in South Australia. 
The new screening laws were recommended as part of federal and South Australian royal commissions, to help keep children safe in our communities.  
From 1 July 2019, the state's current system for child-related employment screening will be replaced with a working with children check (WWCC). 
The new laws mean that, from 1 July 2019, everyone working or volunteering with children must have a valid child-related check. 
Under the new scheme, people can apply for a WWCC themselves, as opposed to the previous system where organisations had to initiate screening applications although SwimmingSA can still apply on your behalf. Click Here to apply now.
A WWCC is valid for five years and is portable across roles and organisations throughout South Australia. 
Current, valid child-related employment screening checks done by DHS/DCSI will be recognised as a WWCC until they expire.  
There will be a 12 month transition period for most people affected by the new laws – such as those people with a National Police Certificate assessed by their organisation – to allow them to enter the new WWCC scheme smoothly. 
For most people, this means they don't need to do anything to be ready for the new law starting on 1 July 2019.  
For more information: Click Here