02 October 2021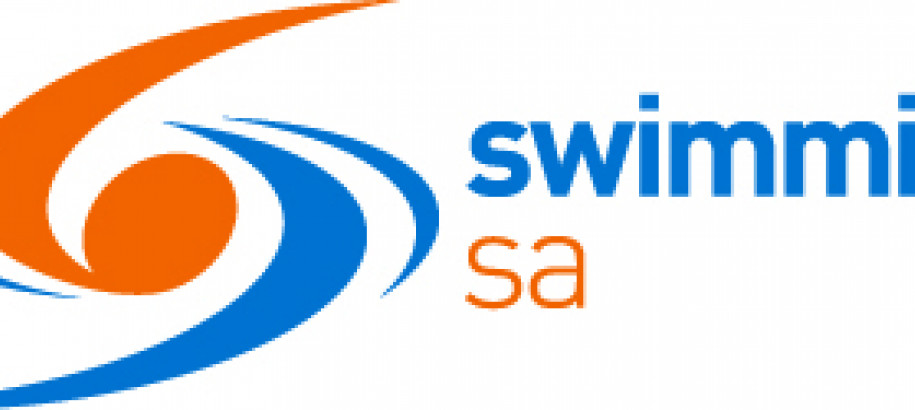 SwimmingSA would like to congratulate the following athletes, coaches and officials on their selection for the 2021 State Teams Event.

Unfortunately due to the current pandemic related restrictions in place nationally and border closures, it was determined the annual State Teams event would not be held in 2021. SwimmingSA made the decision to continue with the selection process and to celebrate and recognise the achievements of our Swimmers, Coaches and Officials over the past short course season.
Team selections will be acknowledged at the SwimmingSA Summer All In Meet on October 16th with the presentation of the team uniform. 
Well done to all successful Athletes, Coaches and Officials on their selections. 
ATHLETES
| | |
| --- | --- |
| ATHLETE | CLUB |
| Aleisha BURROWS | KENT TOWN |
| Alyssa TRAN | NORWOOD |
| Arabella BAHR | NORWOOD |
| Clara CARROCCI | NORWOOD |
| Emma EVERITT | NORWOOD |
| Katie SIMPSON | NORWOOD |
| Leni NEWHAM | BAROSSA |
| Natasha ESKANDARI | KENT TOWN |
| Tahli CHARLES | MARION |

 

 

 

| | |
| --- | --- |
| ATHLETE | CLUB |
| Emilia SHEA | MARION |
| Emily ESTCOURT-HUGHES | KENT TOWN |
| Grace MCLEOD | NORWOOD |
| Indyanna RASHLEIGH | NORWOOD |
| Katie NATT | MARION |
| Kenya THOMAS | MARION |
| Mia SLADE | NORWOOD |
| Molly WALKER | SOUTHERN PERFORMANCE |
| Poppy MARSHALL | NORWOOD |
| Stephanie HANSEN | CLOVERCREST |
| Summer BAMENT | NORWOOD |

| | |
| --- | --- |
| ATHLETE | CLUB |
| Bryce HAMMOND | WEST COAST |
| Cody PLUMMER | STARPLEX |
| Corben POWELL | MARION |
| Edward BARTON | KENT TOWN |
| Isaac AU | KENT TOWN |
| Lachlan WASHINGTON | IMMANUEL |
| Luc LINDSAY | PLAYFORD |
| Matthew CLIFFORD | MARION |
| Regan NELSON | KENT TOWN |
| Zane Phua | KENT TOWN |

| | |
| --- | --- |
| ATHLETE | CLUB |
| Clancy LUSCOMBE | MARION |
| Fergus McLACHLAN | NORWOOD |
| Harrison BIDDELL | NORWOOD |
| Harry MANOLOPOULOS | MARION |
| Harvey LUSCOMBE | MARION |
| Kallen KERNOT | MARION |
| Matthew PEARCE | NORWOOD |
| Noah CATON | NORWOOD |
| Patrick MACIE | PLAYFORD |
| Ryan CLIFFORD | MARION |

| | |
| --- | --- |
| ATHLETE | CLUB |
| Jasmin FULLGRABE | CLOVERCREST |
| Emily WILLETT | ONKAPARINGA |
| Mattias McCARTHY | MARION |
| Sam MORLEY | ONKAPARINGA |
Coaches of Athletes on the Team 

| | |
| --- | --- |
| COACH | CLUB |
| Alex PALMER | STARPLEX |
| Anthony DAVIES | BAROSSA |
| Carole MARGRISON | PLAYFORD |
| Edward ADAMS | NORWOOD |
| Jason DUNLOP | KENT TOWN |
| Jill DOYLE | CLOVERCREST |
| Joel UGARTE | MARION |
| Natasha HAMMOND | WEST COAST |
| Micaela HABIB | MARION |
| Patricia WHEELER | ONKAPARINGA |
| Scott BERINGEN | SOUTHERN PERFORMANCE |
| Shaun CURTIS | NORWOOD |
| Shelly JARRETT | MARION |
| | |
| --- | --- |
| OFFICIAL | CLUB |
| Lorraine BURFORD | SWIMMINGSA |
| Sarah THOMAS | MARION |
| Paul YOUNG | PLAYFORD AQUATIC |
| Peter RYAN | STARPLEX |
| Matthew RYAN | STARPLEX |
| Max RICHARDSON | IMMANUEL |