01 September 2020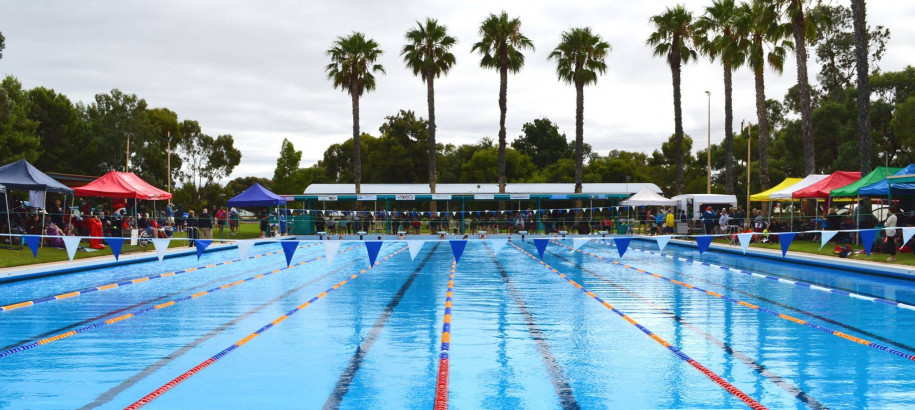 2022 SA Country Championships Head to Renmark

SwimmingSA Inc. is pleased to announce that the 2022 Country Championships will be hosted by Vitor Renmark Swimming Club in partnership with the Renmark Paringa Council. The Championships return to Renmark having previously been held in the town on numerous occasions most recently in January 2017.
Originally scheduled to host the 2021 Championships Vitor Renmark Swimming Club are excited to have the opportunity to host the 2022 event in a post COVID environment and will spend the additional 12months preparing the venue and ensuring attendees will experience and wonderful, safe and fun event.
The 2021 Championships will now be held at the SA Aquatic & Leisure Centre ensuring a COVID complaint environment large enough to host the event without restricting community attendance and event viability.
The Championships showcase the outstanding regional talent from South Australia and SwimmingSA also looks forward to welcoming numerous visiting teams from other Australian regional areas to Renmark in 2022. It is expected that approximately 30 teams will travel to Renmark to compete. In addition to the best regional talent on show, the Championships will include a Come 'n' Try day for children aged 11yrs &U and SwimmingSA looks forward to seeing the children of Renmark Paringa participate and enjoy their racing.
Last time the Championships were in Renmark in 2017, more than 400 athletes competed. Current trends forecast this number to grow to 600 participants by 2022. This number of swimmers and their families (over 1200+ people) descending on the District of Renmark Paringa for a week provides a fabulous tourism opportunity for local businesses.
SwimmingSA are extremely grateful to the Renmark Paringa Council for their support of the event and are excited that the pool is programmed to undergo a redevelopment over the next general period. There are significant, large scale positive economic and social reasons to for the event to return to Renmark in 2022 which include - Over $1M in direct economic benefits to Renmark Paringa Council area through not only direct event spend but the pre and post tourism packages that will be available to event attendees. In addition, this event enables a positive community interaction with specific relation to youth engagement, health and wellbeing and social inclusion
Further event details for the Renmark Championships will be released during 2021. For more information visit
www.sa.swimming.org.au or contact:
Chief Executive Officer SwimmingSA - Michelle Doyle - events@sa.swimming.org.au or 08 7123 0848
Vitor Renmark Swimming Club President - Marc Riedel - presidentvrasc@gmail.com or 0409 011 575