30 July 2018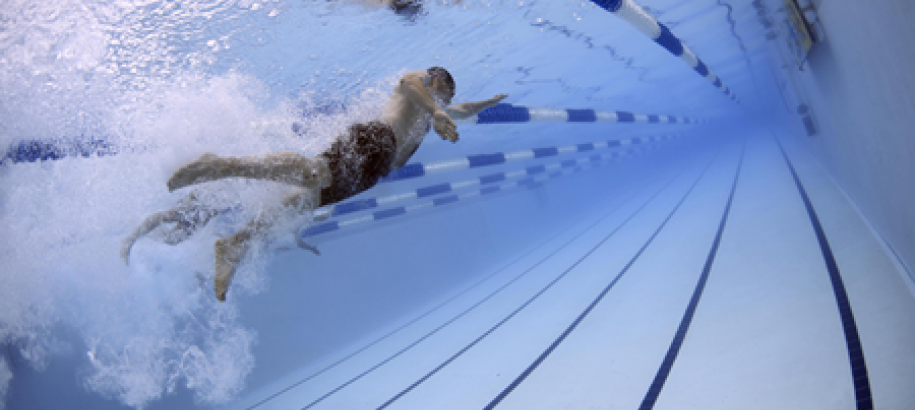 SwimmingSA is pleased to release the SwimmingSA Calendar of Events for the 2018/19 LC and 2019 SC seasons (competition period 1 October 2018 – 30 September 2019). This calendar is released in advance of the full calendar incorporating district and club competitions to allow host clubs to take these dates into consideration when planning their events.
SwimmingSA recently launched its new strategic plan which focuses on increased participation and athletic achievement through promotion of an inclusive, quality and sustainable swimming environment. A key to achieving this strategy for the sport is the annual review of the competitions framework and calendar whereby the Board and Competitions Committee incorporate any changes ensuring that all events and products are in line with the organisation's strategic plan and vision to continue to be successful and sustainable.
A key feature of the 2018/19 calendar is SwimmingSA's reinvigorated relationship with Masters Swimming SA promoting lifetime participation across both organisations and allowing athletes to swim at the level of competition appropriate for their skill development from club to national and international competitions.
Key Points
 
              Division 2 and Junior League to take a rest for 2018/19, replaced by Development Meets:
To streamline competitions for the next twelve months, Development Meets will be open to competitors of all ages to encourage comradery and team spirit. Development Break Times will apply to these competitions (formerly Division 2 Break Times). These events will be included in the development strand of the competition structure and will be the starting point for all athletes as they gain qualifying times for Division 1 and State Championships.
              Adelaide continues to be the home of Australia's best swimming events:
Several national and international events will be hosted in Adelaide, proving Adelaide's ability continue to host major-scale events. With support of the South Australian Tourism Commission, Adelaide has been able to secure major Swimming Australia events leading up to the Australian Swimming Trials for the Tokyo 2020 Olympic Games. Adelaide is also the home of other national events run by Surf Live Saving SA and Masters Swimming SA.
o      2018 Hancock Prospecting Australian Swimming Trials (July)
o      2018 Lifesaving World Championships
o      2019 Masters National Championships
o      2019 Hancock Prospecting Australian Swimming Championships
o      2019 Georgina Hope Foundation Australian Age Championships
As these events are held at the SA Aquatic and Leisure Centre, SwimmingSA has scheduled competitions around these dates as best as possible. Clubs and regions are encouraged to host competitions during the Lifesaving World Championships and Masters National Championships at venues alternative to SAALC.
              Working relationship with Masters Swimming SA to strengthen:
Over the past 18 months SwimmingSA has built a working relationship with Masters Swimming SA to co-sanction selected meets and encourage participation in the sport at any age or ability across both organisations. This season SwimmingSA is introducing a 'Masters' strand of the competition structure to encourage participation. Both organisations will work over the next 12 months to co-sanction OWS events and leverage off the already strong Masters OWS series with the aim of incorporating this into the SwimmingSA calendar for the 2019/20 season.
              Australia Day Jetty to Jetty OWS Partnership:
Following the success of the 2018 Australia Day Jetty to Jetty as part of Australia Swims, SwimmingSA will continue to support this event in 2019 by providing event support, officials and activations to encourage a new wave of participants. What better way to spend Australia Day than by the beach celebrating Australia's love of the water and taking part in one of Adelaide's largest open water swims!
              2019 Country Regional Championships added into Competition Calendar:
A new pilot project developed by the SwimmingSA Country Committee, this event aims to encourage interclub participation and build capacity in country regions. The new event will operate in a regional representational format over three days with heats and finals for 50m and 100m events.
              August and September 2019 to consist of pilot projects:
Currently there are no competitions scheduled following the 2019 South Australian Short Course Championships prior to the 2019/20 season. This break will allow clubs and SwimmingSA to pilot new initiatives and events at a time when this previously has not been possible. SwimmingSA is calling on all clubs to be innovative during this time and contact SwimmingSA for assistance in conducting short and exciting events of different formats. These can be intra or interclub, and SwimmingSA will provide support to clubs wishing to pilot new ideas. Competition opportunities will also be made available for athletes selected to represent South Australia at the State Teams Championships in September 2019.
              Introduction of new competition format in February 2019:
As part of our strategy to develop innovate products, services and events to encourage participation, SwimmingSA is developing a new competition format which focuses on participation in a social and fun environment. This event will be aimed at athletes within the Development and Masters strands of the competition structure. Further information regarding this event will be available in the Handbook of Events and online closer to the event.
Event listings will be released with the 2018/19 Handbook of Events in July 2018.
Join the Competitions Committee
Opportunities exist to fill vacancies on the SwimmingSA Competitions Committee. This is your chance to represent your club and/or region, and make your voice heard on decisions which affect the scheduling and conduct of events in South Australia. Over the next few months the committee will schedule club competitions and plan the program of events for all SwimmingSA events including State Championships. The committee meets regularly in the first half of the year, then as required until the AGM in November. To enquire or express your interest, please contact Anthony Couche (anthony.couche@ozemail.com.au).