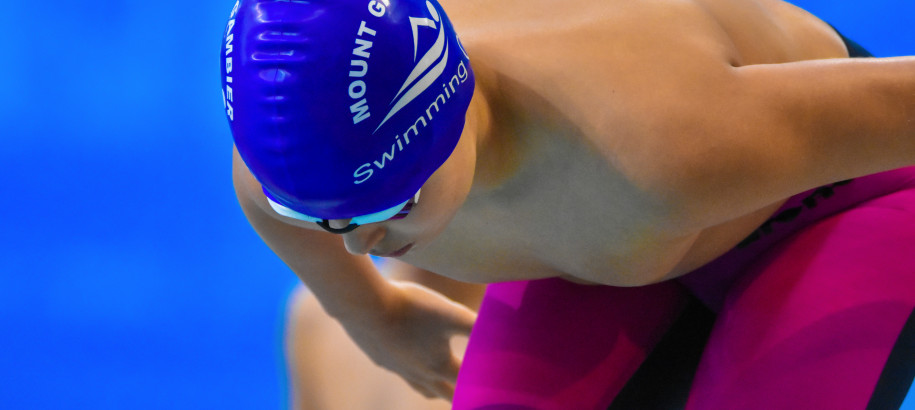 Date & Time
Thu, 10/08/2023 to Sun, 13/08/2023
AM Sessions First Race: 8.30am PM Sessions First Race: 5.00pm
Location
SA Aquatic & Leisure Centre
443 Morphett Road, Oaklands Park
Attend
Tickets via Swim Central
Event Details
AM Sessions - Gates Open:  7.00 am  Warm Up:  8.15 am Start Time:  8.30 am
PM Sessions - Gates Open:  3.30 pm  Warm Up:  3.45 pm Start Time:  5.00 pm
Entries Closing:  Monday 24 July 2023 at 9:00 am
CLICK HERE for Events Listing
CLICK HERE for Qualifying Times
Age groups for this individual events at this meet will be separated into Male and Female as below:
50m, 100m 200m Free and IM: 11-12 Years, 13-14 Years, 15-16 Years and 17 & Over
200m Back, Breast, Fly, 400m, 800m and 1500m: 12-13 Years, 14-15 Years and 16 & Over
Multi-Class events: Open
Age as at: 10th August 2023
Time qualifying period 1 October 2021 – close of entries
Time qualifying course – LC & SC times accepted. No conversions accepted.
Qualifying times apply to all individual events excluding Relays
400m IM & Freestyle will be swum as heats & finals according to the above programming.
800m & 1500m Freestyle events will be swum as Timed Finals as per the above programming.
Entries via Swim Central
Individual Events $18.25
Relay Events $20.25