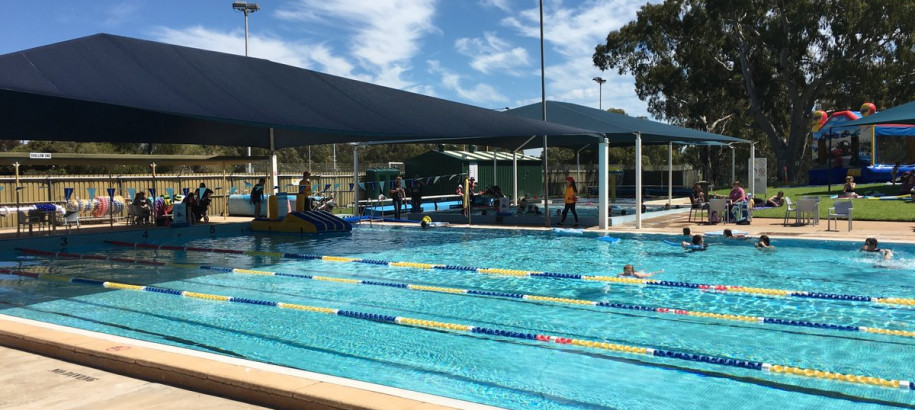 Date & Time
Sat, 18/11/2023 to Sat, 18/11/2023
First Race: 11:00am
Location
Gawler Aquatic Centre
Victoria Terrace, Gawler
Attend
Spectator- Adult $4.00, Child/Concession $2.00
Event Details
Session 1: 
Gates Open: 10:30am 
Warm Up Starts: 10:45am
Warm Up Finishes: 11:15am
Racing Starts: 11:00am
Session 2: 
Racing Starts: 3:30pm
Entries Close: Monday 13 November 2023 at 4:00pm
CLICK HERE for Handbook/Event Listing
Swimmers may swim up to 8 Individual and 2 Relay Events
Age Group 13-29 comprises 13-14. 15-16 and 17-29
Super Cuts Shield is 4x50 scratch medley relay with 2 males and 2 females
Relay Entries - All swimmers must have entered a min of 2 Individual Events. Relay Teams can be finalised on the day with the Recorder
The fastest 9 (7 plus 2 reserves) will be selected from Event 7 200m IM for Female & Male Skins. The selected swimmers must also have entered 4 other Individual Events. There will be 4 heats with each randomly selected to be one of the 4 IM Strokes. Selected swimmers will be announced at lunch break & will need to confirm their intention to swim or withdraw within 30mins. Any withdrawals will be offered to the nominated reserves. 
Disqualifications will be eliminated. If no disqualifications then the slowest 2 swimmers will be eliminated after first heat. If no disqualifications then the slowest swimmer will be eliminated after heat 2 or more until there are only 3 swimmers.
Prizes will be allocated according to the placingsin the final heat. All heats start from the same end with a 90 second gap.
Website: www.gasc.com.au
Entries via Swim Central
Individual Events $4.00
Relay Events $8.00