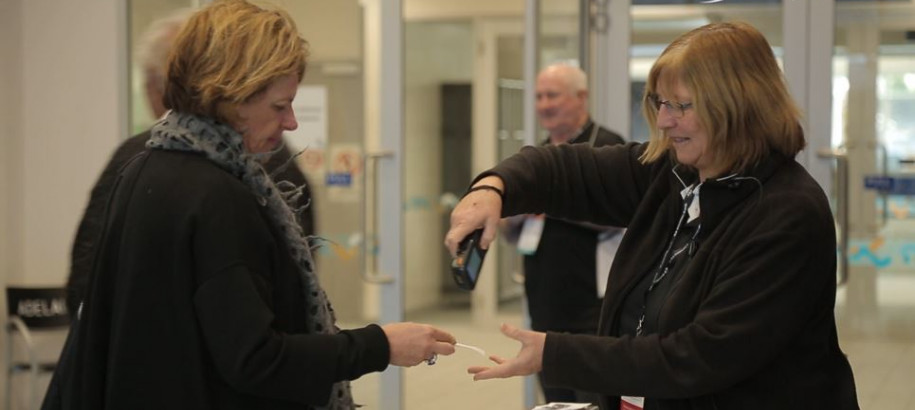 Event Volunteers
Volunteers are an essential part of running successful Swimming Australia events, therefore we are very appreciative that you keen to be a part of our team.
SwimmingSA recruits volunteers through Volunteer Assist, an Adelaide-based event-volunteering organisation.
Our events are packed with action in and out of the pool with some exciting roles on offer listed below.
Ticketing and Spectator Services
Access Control
Medal Chaperone Assistants
Accreditation Assistants
Media and Communications roles
We are recruiting for our next major events:
2019 South Australian Country Championships
Port Pirie Aquatic Centre, 10 - 13 January 2019
 
2019 South Australian Swimming Championships
SA Aquatic and Leisure Centre, 19 - 24 January 2019
For more information please contact Sharon at volunteerassist@bigpond.com
Club and Community Volunteers
The swimming community relies heavily on volunteers to run events, training and competitions smoothly.
If you are interested in becoming a volunteer and lending a hand to your local swim club, speak to a member of the committee.
Help grow the swimming family!