15 October 2018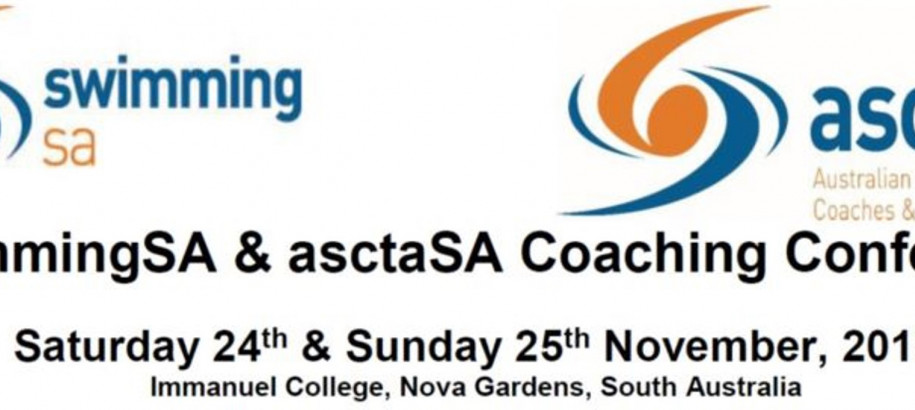 SwimmingSA and asctaSA are pleased to announce that we are holding a Swim Coaches and Teachers Conference on the 24-25th of November at iSwim located at Immanuel College.
The conference will be held over 2 days and will feature a number of lecture style sessions in addition to pool based practical sessions.
We are also excited to announce that we will have presentations from Olympic Coaches Leigh Nugent and Rowan Taylor, among many others during the conference.
Click here for the SwimmingSA & asctaSA Coaching Conference Flyer, Program & Registrations