25 December 2018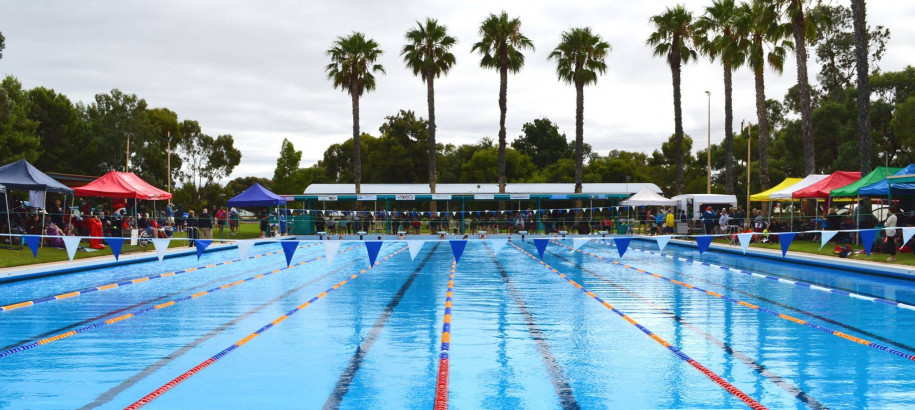 Media Release 24th December 2018
For immediate release
---
SA Country Championships Head to Renmark
---
SwimmingSA Inc. is pleased to announce that the 2021 Country Championships will be hosted by Vitor Renmark Swimming Club in partnership with the Renmark Paringa Council. The Championships return to Renmark having previously been held in the town on numerous occasions most recently in January 2017.
The championships showcase the outstanding regional talent from South Australia and including Broken Hill and SwimmingSA also looks forward to welcoming numerous visiting teams from other Australian regional areas. It is expected that approximately 30 teams will travel to Renmark to compete.
In addition to the best regional talent on show, the Championships will include a Junior Dolphins Come 'n' Try day for children aged 11yrs &U and SwimmingSA looks forward to seeing the children of Renmark Paringa participate and enjoy their racing.
Last time the Championships were in Renmark in 2017, more than 400 athletes competed. Current trends forecast this number to grow to 600 participants by 2021. This number of swimmers and their families (over 1200+ people) descending on the District of Renmark Paringa for a week provides a fabulous tourism opportunity for local businesses.
SwimmingSA Chairman Mr Peter Graham, himself a renowned international announcer, is excited at being able to attend the Championships, "The Country Championships provide all regional swimmers with an opportunity to compete against the best of their peers whilst enjoying the sporting in a fun and social atmosphere. Awarding the Championships to Vitor Renmark Swimming Club is a fantastic opportunity to showcase the venue and fabulous tourist attractions in Renmark and the surrounding region" said Peter.
Vitor Renmark Amateur Swimming Club President – Kerri Donaldson joined Chairman Graham in stating that "VRASC are proud to be hosting the 2021 South Australian Country Champs in partnership with Renmark Paringa District Council and Swimming SA. We are looking forward to making 2021 a very successful State swimming event and we hope you all enjoy our beautiful town and surrounding areas".
SwimmingSA are extremely grateful to the Renmark Paringa Council for their support of the event and are excited that the pool is programmed to undergo a redevelopment over the next general period. There are significant, large scale positive economic and social reasons to for the event to return to Renmark in 2021 which include - Over $1M in direct economic benefits to Renmark Paringa Council area through not only direct event spend but the pre and post tourism packages that will be available to event attendees. In addition this event enables a positive community interaction with specific relation to youth engagement, health and wellbeing and social inclusion
The 2019 Championships are set to be hosted in Port Pirie and 2020 in Murray Bridge before the Swimming Community makes the trip to the scenic Riverland for what promises to be a spectacular event at Renmark in 2021. Opportunities exist for local businesses to promote themselves at these two events prior to 2021. Information about the Country Championships is available on the SwimmingSA website – Click Here.
Further event details will be released during 2019 & 2020. For more information visit www.sa.swimming.org.au or contact:
-End-