31 May 2019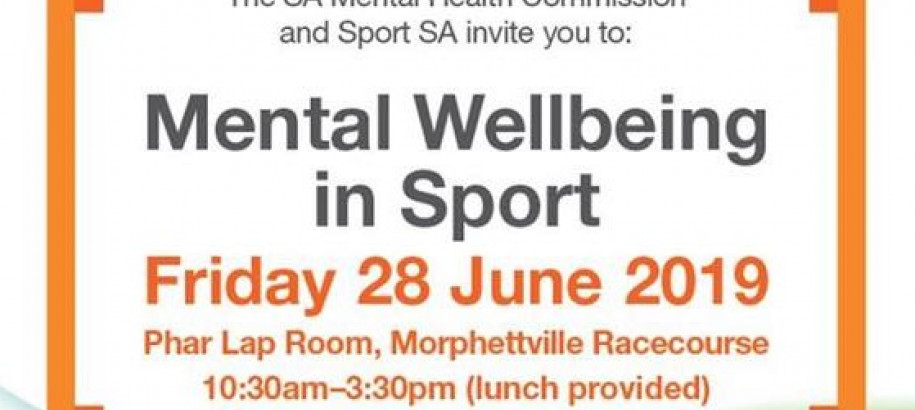 Sport SA, in collaboration with the Mental Health Commissioner's office invite Athletes, Coaches, Parents, Administrators, Sporting Health Professionals, Volunteers and all who have an involvement in sport; to join us for this important conversation where we hope we can work together to develop the tools our sporting community so desperately need to support them.
Hosted by ABC's Ali Clarke with a panel of industry participants, including, parents, athletes and coach Joey Wright we will delve into the key issues that are impacting our sports and collaborate on developing shared solutions.
Visit Eventbright https://mental-wellbeing-in-sport.eventbrite.com.au to book your ticket to this free event.
For more information contact:  admin@sportsa.org.au