25 January 2021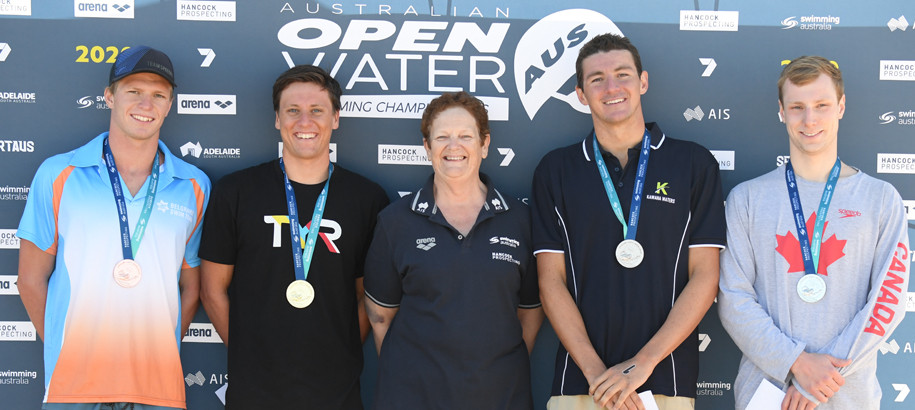 Congratulations, Lizzie!
Swimming Australia is thrilled to congratulate its longest serving staff member, Elizabeth 'Lizzie' Avery, for her inclusion in the 2021 Australia Day honours list.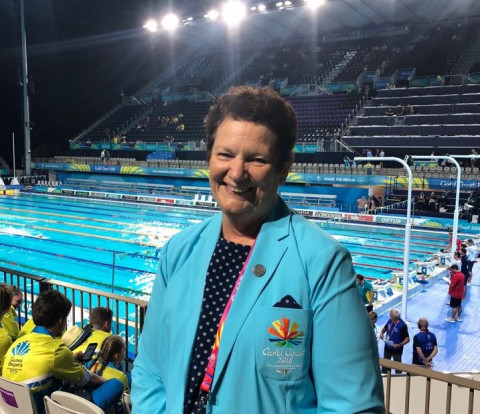 After dedicating more than 30 years of her life to the swimming community – throughout a variety of roles – Lizzie received a Medal of the Order of Australia (OAM) for Services to Swimming.
When she discovered on Christmas Eve that she was going to be a recipient, Swimming Australia's Entries, Records and Results Specialist said she was stunned and overjoyed.
"It's amazing; it's such an honour," she said.
"I was so overwhelmed when I got the letter saying I had been nominated, let alone being confirmed as one of the recipients, so this is definitely right up there for achievements in my lifetime."
Lizzie's career journey in swimming was initially sparked by her daughters, who took up the sport as children. Not wanting to merely sit on the sidelines, she decided to dive in and get involved in her local club.
"Both my girls were swimming and so I became race secretary of Ginninderra – which I am now a life member of.
"From there I then got a position with ACT Swimming, which at that time happened to be in the same building as Swimming Australia. I then got poached by Swimming Australia to be its information officer and I'm still here 20 years later," she chuckled.
Three decades on and Lizzie has been instrumental in delivering everything from Australian Championships to Olympic trials (amazingly, every one since Sydney 2000), to establishing the wonderful reputation the Uni Games holds today.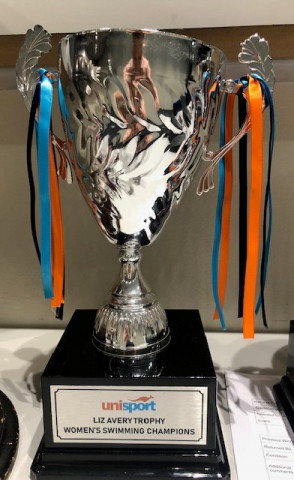 "I feel that my reputation at Swimming Australia is that I'm there for the swimmers and put them first and that's what it's all about, isn't it?" she said.
"A successful meet to me is when swimmers achieve their goals in the pool."
With retirement in sight at the end of 2021, this recognition has given Lizzie a chance to reflect on her career and how much she has enjoyed her journey.
"I've just been so lucky to work in this sport for over 30 years and Swimming Australia for 21 years. I've worked with so many wonderful people and to have a job that I love means everything."
Lizzie is celebrating her honour by hosting an Australia Day barbeque with family and friends at her home in Canberra.
Also receiving Australia Day honours, Swimming Australia would like to congratulate
Dr Kenneth Fitch AM, AO from Crawley in Western Australia who received an AO For distinguished service to sports medicine at the national and international level through a range of roles, and to medical education. Heavily involved with the International Olympic Committee, the Australian Olympic Committee and a wide range of sports, Kenneth also made his mark in swimming and was a member of the Western Australian Swimming Association from 1968-1997.
Mrs Norma Cowper OAM from Port Macquarie in New South Wales, who received an OAM For service to the community through a range of roles. This includes positions such as recorder and secretary at NSW RSL Youth Club Swimming and the Enfield Swimming and Life Saving Club. Norma was also an honorary patron of NSW RSL Youth Club Swimming between 1990-2011 and is a Life Member of Enfield Swimming and Life Saving Club.
The late Mr Paul Goener OAM, formerly of Maryborough in Queensland, who received and OAM For service to rugby league as a referee. While he was recognised for his work in rugby league, Paul was a Masters swimmer who achieved seven national records, 13 state records and three Pan Pacific Games records during his lifetime.
Mr Robert Lloyd OAM from Terrey Hills in New South Wales, who received an OAM For service to children with a disability. Robert has been the Vice-President of Rainbow Club Australia – a network of social swimming clubs for children with a disability – since 2010 and was made a Life Member in 2018. He was also the co-founder of the Murray Rose Malabar Magic Ocean Swim and has been the Event Director since it was established in 2009.
Mr Howard Pickering OAM from Taringa in Queensland, who received an OAM For service to the community of Brisbane. Among a myriad of services, Howard was a Committee Member at the Indooroopilly State School Swimming Club from 1976-1987.
Mrs Lorraine Pickering OAM from Taringa in Queensland who received an OAM For service to the community of Brisbane. On Lorraine's long list of services it includes her time as a Recorder in the 1970s at Indooroopilly Swimming Club.
Mrs Heather Thompson OAM from North Haven in South Australia, who received an OAM For significant service to Surf Lifesaving. Heather's achievements also include 30 years of service to LeFevre Portside Swimming Club (now Western Aquatic Swimming Club), with the dedicated administrator coordinating monthly swim meets from 1986-2002, organising state carnivals at Largs Bay pool, as well as holding roles as assistant secretary and treasurer.
Mrs Anne Ward OAM from Canowindra in New South Wales, who received an OAM
For service to the community of Canowindra. Among her list of achievements includes holding various roles at Canowindra Swimming Club between 1976-1990.
Swimming Australia President, Kieren Perkins, congratulated all those who were recognised for their outstanding contributions to swimming.
"On behalf of Swimming Australia and the Australian Dolphins swim team, I'd like to congratulate everyone who received an Australia Day honour," Perkins said.
"Your commitment and passion for our sport is inspirational and you should all be incredibly proud of this achievement."