28 January 2020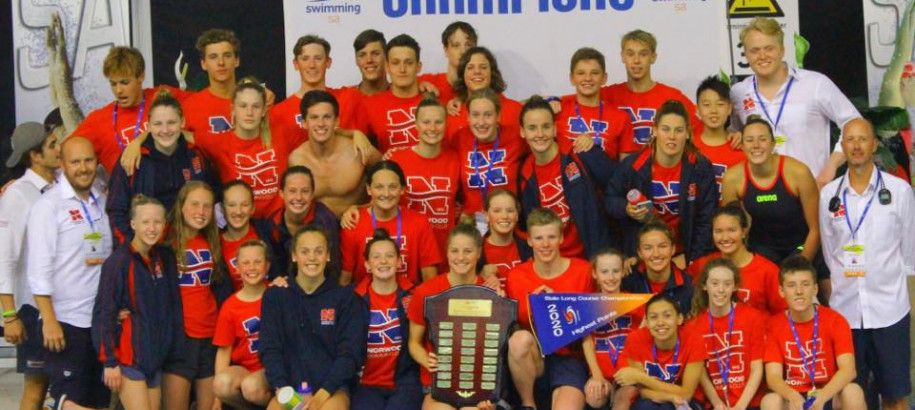 Greatness was on show during January 2020 with the 2020 South Australian Country Championships in Murray Bridge (January 9 to 12) followed by the South Australian Long Course Championships at the SA Aquatic & Leisure Centre from Saturday 18 to Thursday 23 January.
Some amazing racing, personal bests and team spirit from all involved - Athletes, Coaches, Team Support, Officials and Volunteers across the two meets.
In both the combined teams scores, both shields were closely contested with Onkaparinga Swimming Club reclaiming the SwimmingSA Country Championships Shield and Norwood Swimming Club crowned 2020 LC State Champions and winners of the SwimmingSA Shield.
Noteworthy mentions also for Perpetual Trophy Winners:
Country Championships
Braendler Trophy (Best Female 11 & Under) - Tahni Kelsh (West Coast Swimming Club)
Bryant Trophy (Best Male 11 & Under) - Cody Harrold (Clare)
Peter Bowen Pain Trophy (Best Female 12/13 years) - Amalie Howse (Silver City Swim Club)
Klieve Trophy (Best Male 12/13 years) & Development Trophy - Jordy Martin (Onkaparinga)
Fairweather Trophy (Best Female 14/15 years), Krueger Trophy (Best Open Female) & Development Trophy - Kaylce Pressler (Silver City)
Rogers Trophy (Best Male 14/15 years) - Justin Cochrane-Adolfson (Silver City)
Papple Trophy (Best Female 16 - 18 years) - Harliai Curthoys-Davies (Barossa Swimming Club)
McKinnon Trophy (Best Male 16 - 18 years) & Seyfang Trophy (Best Open Male) - James Kemp (Onkaparinga)
State Long Course Championships
Eaton Cup - Kyle Chalmers (Marion) 
Bowen-Pain Trophy - Sophie Healy (Norwood)
Waite Cup - Matthew Pearce (Norwood) 
Cowdrey Trophy - Harry Pontifex (Norwood)
Bowen-Pain Trophy - Thomas Lightfoot (Marion)