01 February 2018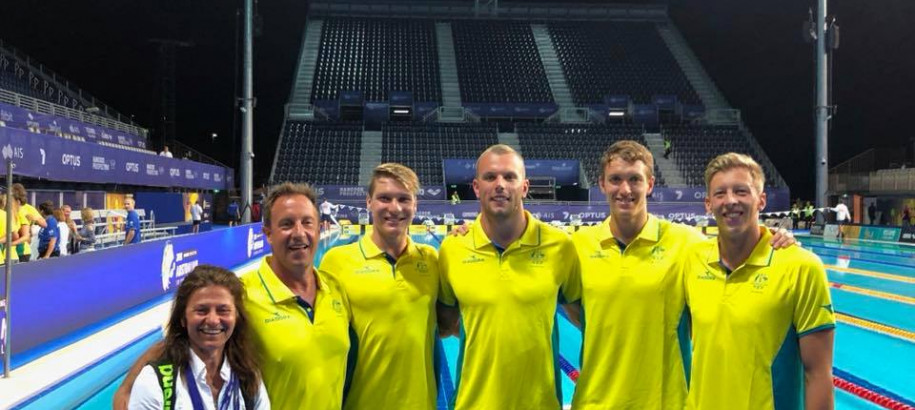 Four Swimmers, Two Officials and One Coach will represent South Australia as part of the strong Australian Dolphins Swim Team for the 2018 Commonwealth Games. 
In four weeks Paralympian Jesse Aungles, Olympic Gold Medallist Kyle Chalmers, Rio Olympian Travis Mahoney and Rookie James Mckechnie will return to the water at the OPTUS Aquatic Centre on the Gold Coast for the Games. Supported by Team Coach Peter Bishop and judged by Officials Stephanie McLachlan and Max Richardson this group will compete amongst the nations for the ultimate goal of Commonwealth Gold.
SwimmingSA wishes each Australian Team member all the best for the Gold Coast Commonwealth Games, we look forward to cheering you on from the sidelines.