10 September 2019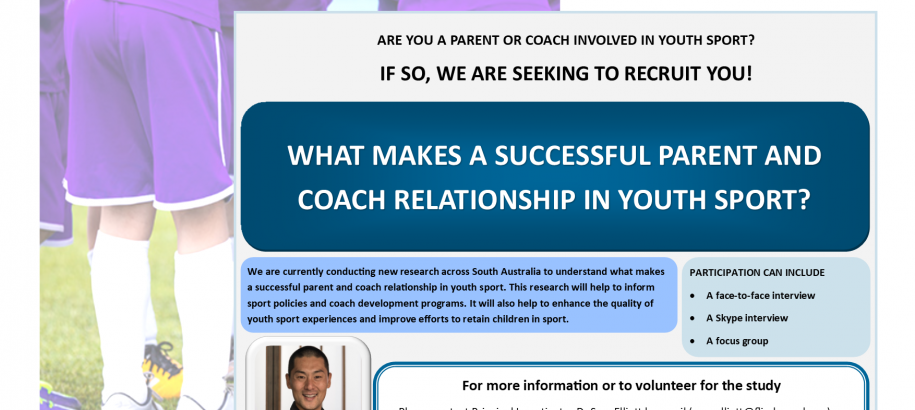 Dr Sam Elliott, a researcher at Flinders University, together with co-investigator, Prof Murray Drummond, are undertaking an exciting project entitled 'Successful Parent and Coach Relationships in Youth Sport'. 
This will be the first study of it's kind to explore the process by which parents and coaches develop successful relationships in youth sport. 
Parents & Coaches are being sought for individual interviews (in person or via Skype) or focus groups. 
Any interested parents and coaches are encouraged to contact Sam directly on 8201 3495 or via email sam.elliott@flinders.edu.au and refer to the below documents:
Information Sheet - Parent & Coach Relationships Project
Consent Form - Focus Group Interview