11 January 2022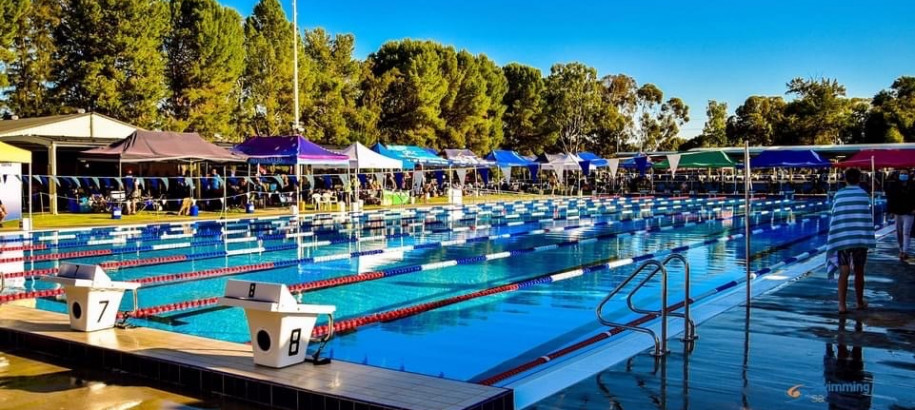 From the Chair.
The 2022 Country Championships have been swum and done!
Congratulations to Barossa on winning the 'The Advertiser' Shield for most points over the course of competition.   Onkaparinga and Silver City threatened as the competition progressed, but it was the Barossa flag flying high at the end of the competition.
Congratulations too, go to those athletes who achieved their goals.  I know there were many PB's set across the course of the Championship, and it was great to see some of our smaller clubs on the victory dais.
Thanks must go to Michelle Doyle and her team for negotiating a COVID management plan that enabled four days of competition with little or no disruption.  The input and assistance from the Country Committee, chaired by Swimming SA Director, Anne-Marie Hammond and the co-operation from all attending was first class and the swimming community can be proud of the fact that such an event was completed in good spirit and in difficult times.
The host club, Vitor Renmark, were magnificent in all respects.  They certainly put their collective shoulder to the wheel and did all requested of them and then some.  It was particularly pleasing to see the number of young swimmers from the Renmark club who very much committed and involved in assisting with the logistic arrangements around the pool.  By working as an enthusiastic team, they have set something of a benchmark for host clubs of the future. President Mark Reidel and members of Vitor Renmark I salute you and wish you every success in your endeavors in our sport.
Again, our loyal band of volunteer TO's attended and ensure the meet ran smoothly.  Sincere thanks for their ongoing and committed support.
Given that the 2021 Championship was conducted at SAALC, there were those who suggested that future Country records would be hard to break when we returned to regional pools.  It seems the swimmers did not subscribe to that theory with over 50 SA Country Records or Championship Records broken.   Essentially, the record book was re-written.  Well done all.
We look forward to the 2023 Championships in Mount Gambier and I know that the swimming community in the south-east are keen for the event that will be conducted in the new aquatic complex.
So now; the State Championships loom.  Good luck all.
Peter Graham   OAM
Chair – Swimming SA.
2022 Championship Statistics