15 September 2021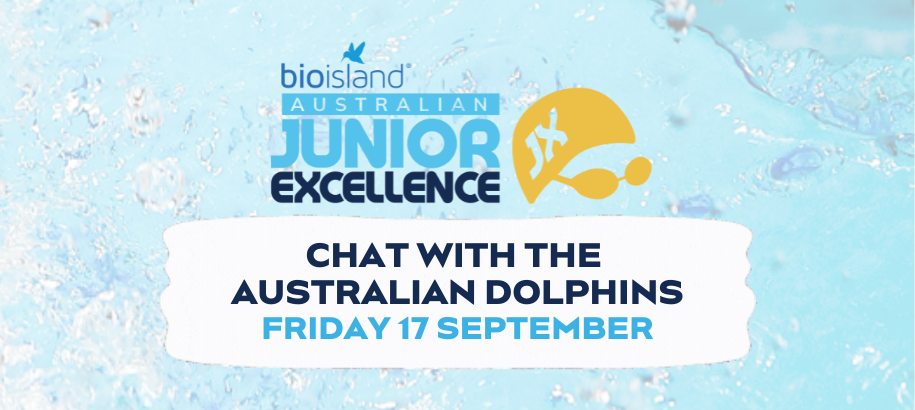 Swimming Australia is excited to invite 'JXers' to the Bio Island Australian Junior Excellence Virtual Clinic this Friday 17 September, which will be hosted by an array of Olympic medallists.
Kicking off at 5.30pm AEST, all participants will be able to learn and hear from an outstanding panel including recent Tokyo 2020 Olympic medallists and Dolphins, Emma McKeon, Brendon Smith, Madi Wilson and Matt Temple.

All four swimmers were members of Australia's most successful Olympic Games, with McKeon winning an historic seven medals including four gold and three bronze to see her become the country's most decorated Olympian.
Smith won an individual bronze in the Men's 400m Individual Medley, while Temple took home two bronze medals from relay events and Wilson claimed a gold and bronze for her stellar performances in relays.
Hosted by Swimming Victoria Performance Pathways Manager, Gary Barclay, and assisted by Swimming NSW's General Manager, Vihn Tran, the nation's next wave of swimmers will gain advice, knowledge and stories from the experienced panel.
The hour-long webinar (5:30pm – 6:30pm AEST) is open to all swimmers aged 9-13 years old who have achieved gold, silver or bronze JX qualification standards since 1 October 2020.
The clinic is a great way for the next generation to be rewarded, recognised, and encouraged as they strive to reach their full potential in the pool after another challenging year.
As Swimming Australia's Nutrition Partner, Bio Island is committed to recognising performances and encouraging and inspiring the next generation of competitive swimmers via the Bio Island Australian Junior Excellence program.
When: This Friday 17 September  
Time: 5:30pm - 6:30pm AEST 
Where: Microsoft teams