15 October 2021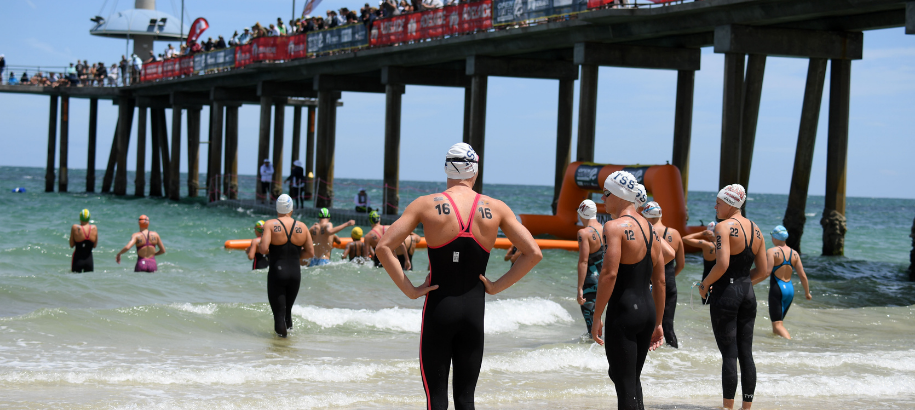 Adelaide's Brighton Beach will host the first national event on the 2022 swimming calendar, with Swimming Australia today confirming the Australian Open Water Swimming Championships will return to South Australia next year.
Kicking off in January, Brighton Beach will deliver a picturesque backdrop for open water's top domestic event, which, keeping with tradition, falls in the same week as Australia Day – Friday 28 to Sunday 30.
With multiple international benchmark competitions taking place in 2022 – including the FINA World Championships – this meet provides open water athletes a chance to not only capture Australian titles, but also progress to the next step of the selection process, edging them closer to pulling on the green and gold.
Noosa's Tokyo 10km Olympic bronze medallist, Kareena Lee and training partner Nick Sloman will no doubt compete, while TSS Aquatic's Kai Edwards – who swam the Men's 10km Marathon event at the Games this year – will also likely take his position on the pontoon.
Swimming Australia's Open Water Performance Manager, Greg Shaw, said he was pleased to announce the location and is looking forward to travelling to Adelaide.
"This will be the fourth time in five years we've hosted the Open Water Championships at Brighton, so it's a very familiar location for the athletes, coaches, families and support staff," Shaw said.
"Every time we host this event in Adelaide we're always warmly welcomed by the community and the Brighton Surf Lifesaving Club provide an amazing level of support – we couldn't do it without them and thank them once again for playing a role in delivering this meet.
"While there's still a few details surrounding the 2022 international calendar for FINA to work through, like the World Junior Championships, we're expecting next year to be just as big so this competition will be a pivotal step in the selection process for those athletes wanting to represent Australia."
For more information about the 2022 Australian Open Water Swimming Championships, click here.