06 September 2019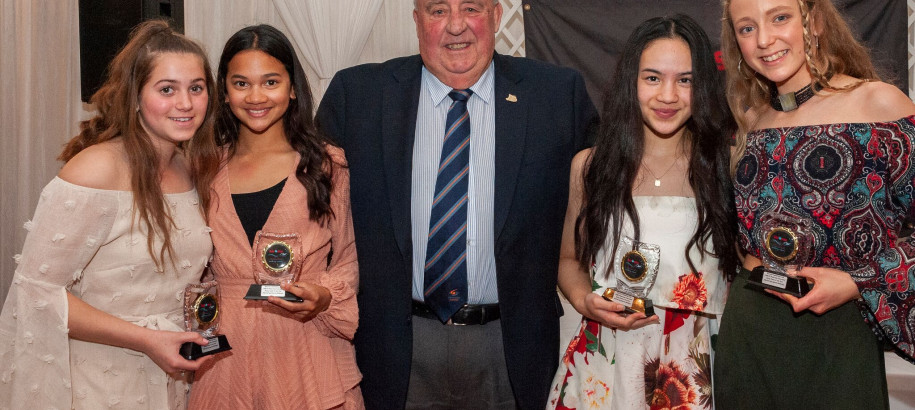 BAROSSA SWIMMING CLUB PRESENTATION EVENING 2018-19
Chateau Yaldara again provided a perfect backdrop for a wonderful evening of reflection, celebration and appreciation of the Barossa Swimming Club at its annual awards dinner held last month.
With almost 120 of the club's membership and their associates in attendance, the evening is a highly anticipated event within the club's calendar, and this year the evening was attended by notable dignitaries including the Chairman of the Board of Swimming SA, Peter Graham, and the Member for Schubert, Stephan Knoll, who both spoke glowingly of the club's progress since its inception in 2017, along with other VIP representatives from among the club's sponsors including 1847 Wines Chateau Yaldara, Barossa Valley Toyota and Shannon Welding.
While the formalities of the evening extended to include presentation of trophies in categories including the Wavemaker of the Year Club Top 10, Junior Wavemaker of the Year, Rising Star Wavemaker, Improvement/Development, Commitment/Effort/Excellence, Relay Team of the Year, Individual Relay Swim of the Year, Superfish of the Year and Club Person of the Year (award winners listed below), Barossa Swimming Club swimmers and up-and-coming songstresses Isabella Shannon and Lauren Langford were two of the group who entertained with solo vocal performances.
Senior Club captains Kyrene O'Neill and Charlotte Ashmead delivered thoughtful and generous reflections of their experiences with the club over the past year, while junior captains Hannah Joseph and Jonte Reimann created and produced a well-received video interview offering with the swimmers.
The evening concluded with a very loud and proud rendition of the club chant, but not before the swim team had enjoyed its annual presentation evening dance routine with this year's steps and moves performed to the tunes of the Queen classic, "Another One Bites the Dust".
BAROSSA SWIMMING CLUB SEASON 2018-19 LIST OF AWARD WINNERS
Wavemaker of the Year Club Top 10
1st Harliai Curthoys-Davies - 731 pts
2nd Tyla O'Neill - 323 pts
3rd Keian Curthoys-Davies - 303 pts
4th Kyrene O'Neill - 267 pts
5th Miella Curthoys-Davies - 259 pts
6th Makayla Docherty - 139 pts
7th Ray Ng - 117 pts
8th Jonte Reimann - 94 pts
9th Tilly Lewcock - 71 pts
10th Charlotte Ashmead - 68 pts
Junior Wavemaker of the Year: Kegan Coulter
Rising Star Wavemakers: Sage Logan, Charlotte Shannon, Ray Ng, Gus Sloane
Commitment, Effort, Pursuit of Excellence: Sage Logan, Meg Wood, Cooper Semmler, Keian Curthoys-Davies, Kegan Coulter, Scarlett Molloy, Eddie Barnes, Georgiana Sloane, Charlotte Ashmead, Sophie Ashmead
Male Superfish of the Year: Noah Lewcock
Female Superfish of the Year: Annabel Ashmead, Isabella Shannon
Improvement/Development: Freya Cartledge, Leisel Timms, Ahkira Phelan, Mallika Fletcher, Sam Swincer, Estelle Dswonitzky
Relay Team of the Year: Joint winners
(16U Girls) Tyla, Kyrene, Makayla, Harliai
(12U Boys) Ray, Keian, Jonte, Kegan
Individual Relay Swim of the Year: Harliai Curthoys-Davies (final leg open 4x200 free SA Country Championships)
Club Person of the Year: Scott Logan
Golden Goggle: Makayla Docherty